Finally, here are the looks to accompany the preview I showed you guys on
Twitter
the other day...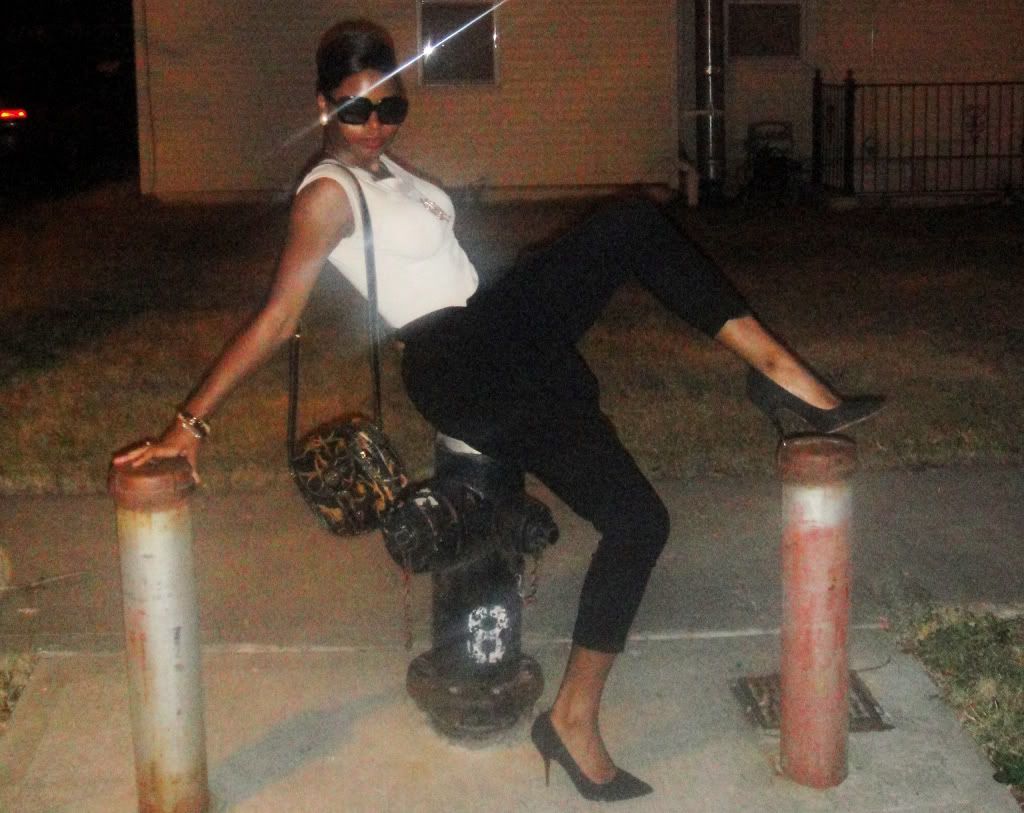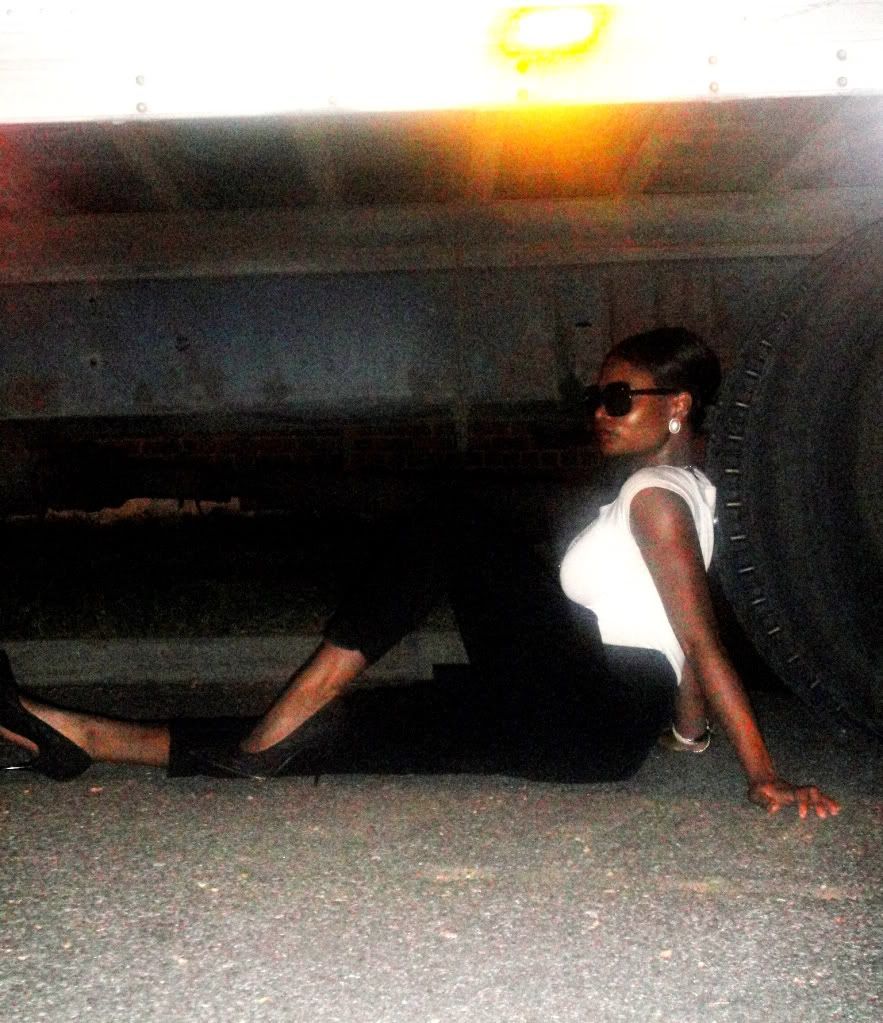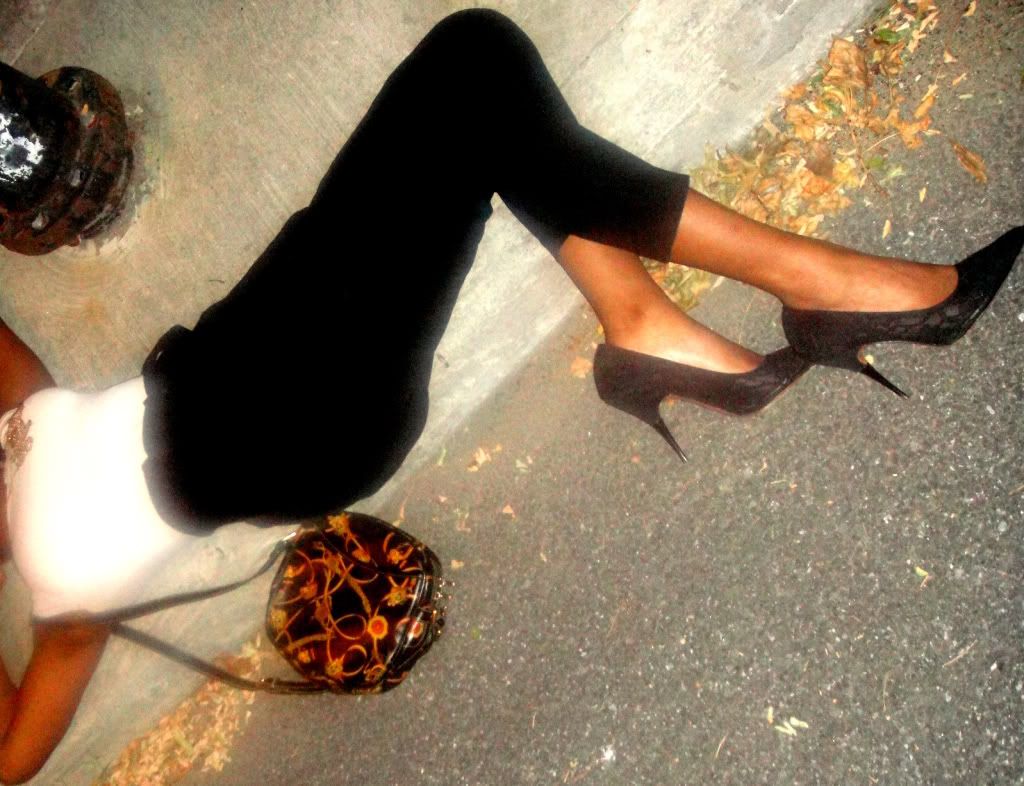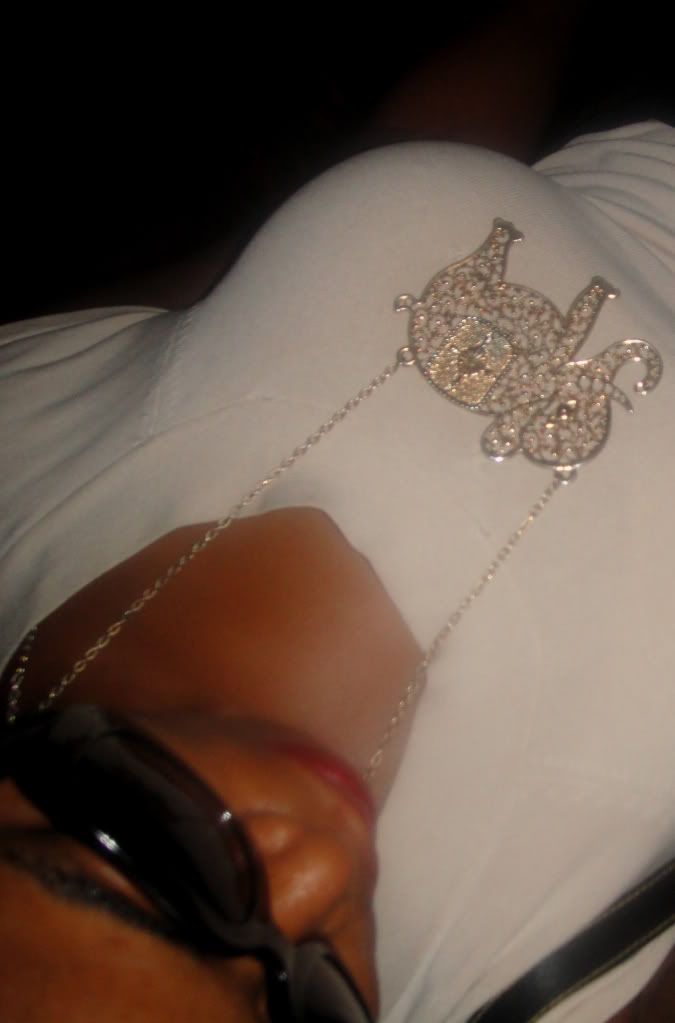 Shades. H&M
Bag. Vintage (thanx gramz)
Pants Shoes. ZARA
Top. Super Old
Accessories. F21
Earrings. Thrifted
...I <3 wrapped hair!
Excuse the grainy pics...for some reason I keep flocking my lil fashionable self out at night, I guess you could call me a vampire! *heehee* Well hopefully I'll have a beautiful new Nikon for Xmas or sooner if I take the splurge myself...Thanks for baring with me. Hope you like this look as much as I had fun shooting it..